The citymapper 2 is the latest Leica sensor.
It is a hybrid sensor composed of a high performance lidar and 6 large format 150Mp cameras.
This new multifunction sensor allows all types of acquisitions to be carried out simultaneously:
photogrammetric quality vertical shots
oblique shots in 4 directions
high density lidar survey.
The applications are numerous:
urban modeling
electric line
transport infrastructure (road, railways)
lidar projects (forestry, archeology, DEM and high density DEM)
Lidar offers all the new advances:
pulse frequency up to 2MHz (2 million emissions per second)
great power allowing to fly up to 5000m above the ground
circular scan mode ideal for modeling vertical surfaces (buildings, trees, pylons, poles)
Full Wave Form recording mode
management of very rough areas (Gateless mode)
up to 15 echoes per emission with a minimum distance of 30cm between 2 echoes
a perfect distribution of points (homogeneous density in the center and on the edges of the FOV)
a gyrostabilized platform to correct the imperfections of the flight
cameras:
high sensitivity CMOS sensor ideal for better radiometry in shaded areas or low exposure (low solar angle)
calibrated camera of photogrammetric quality (geometric precision <1 pixel)
mechanical image motion compensation even on obliques
allows you to fly at 5cm at high altitude and at high speed (ideal for areas with heavy air traffic: Paris, Geneva ...)
strong rate 6 images of 150Mp every 0.8s.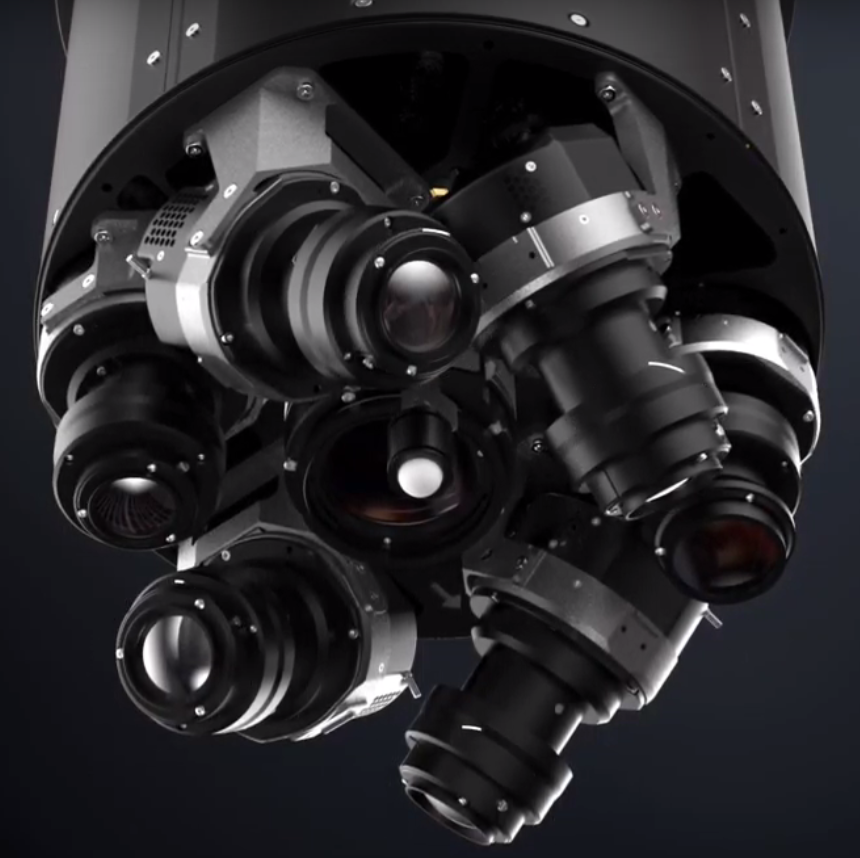 For more informations:
https://leica-geosystems.com/en-us/products/airborne-systems/leica-citymapper-2